Videos and images of some dogs trained by Sky's the Limit Dog Training!
Argo the Deaf Austrailian Cattle Dog
I had the pleasure of working with Argo, deaf Australian Cattle Dog from Secondhand Hounds, and his foster mom, Lyn, and they did great! We had some social time with a neighbor dog and then did some training. Argo has Sit, Down, Come, and Touch with at least an 80% success rate while using treats (the next session treats will be random for these cues) and we're working on Stay and Watch Me. Good progress Argo!! Argo is looking for his forever home.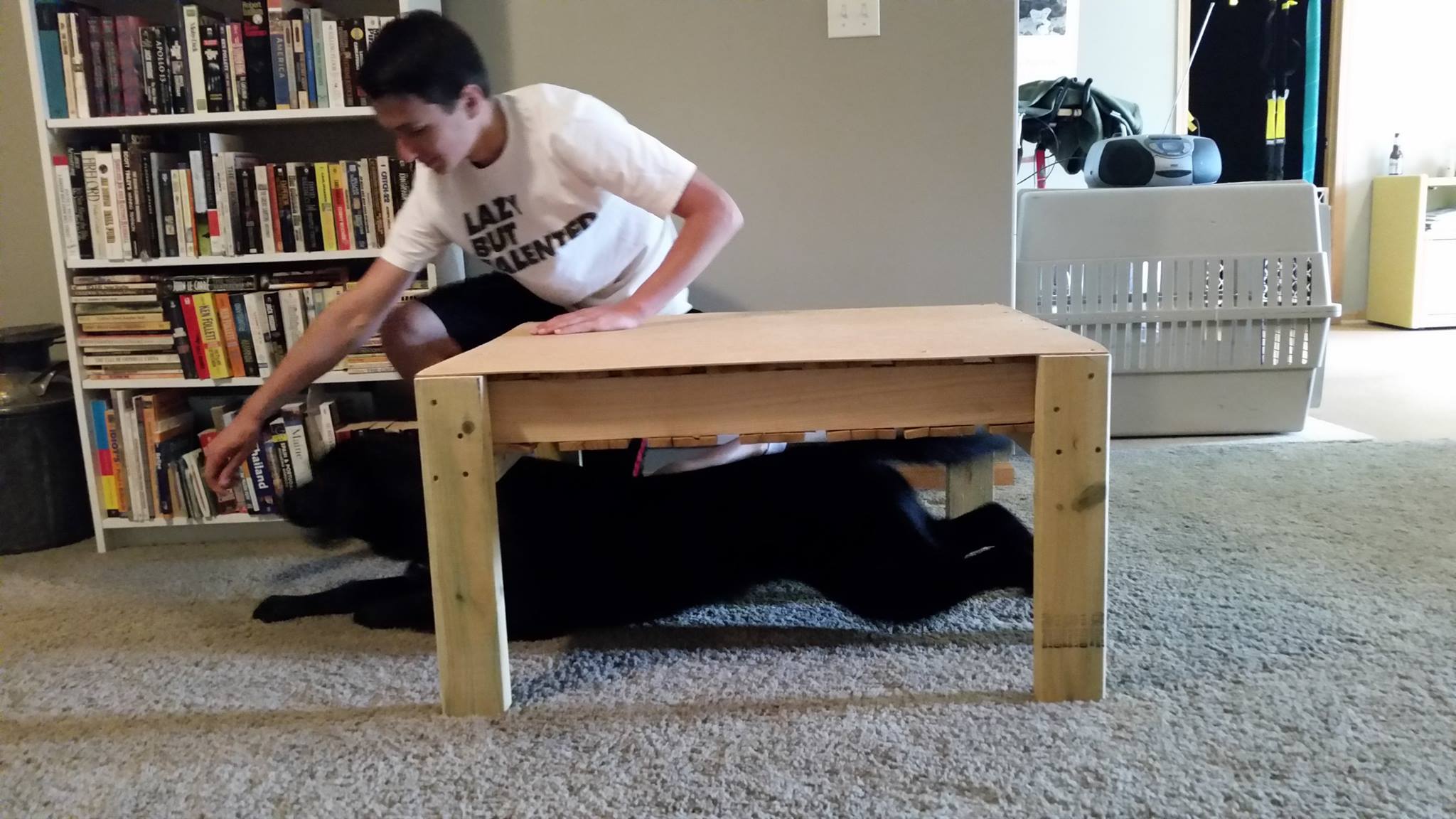 Graeme
Doing some training with Graeme, 9 month old black lab, and Nick. Graeme likes to crawl, so Nick put that to use in our session.
Victory
Spent time with a few dogs today at Corner of Kindness Rescue, trying to build confidence and promote socialization. Pictured below is one of them, Victory. He is a calm, peaceful boy and does great on walks!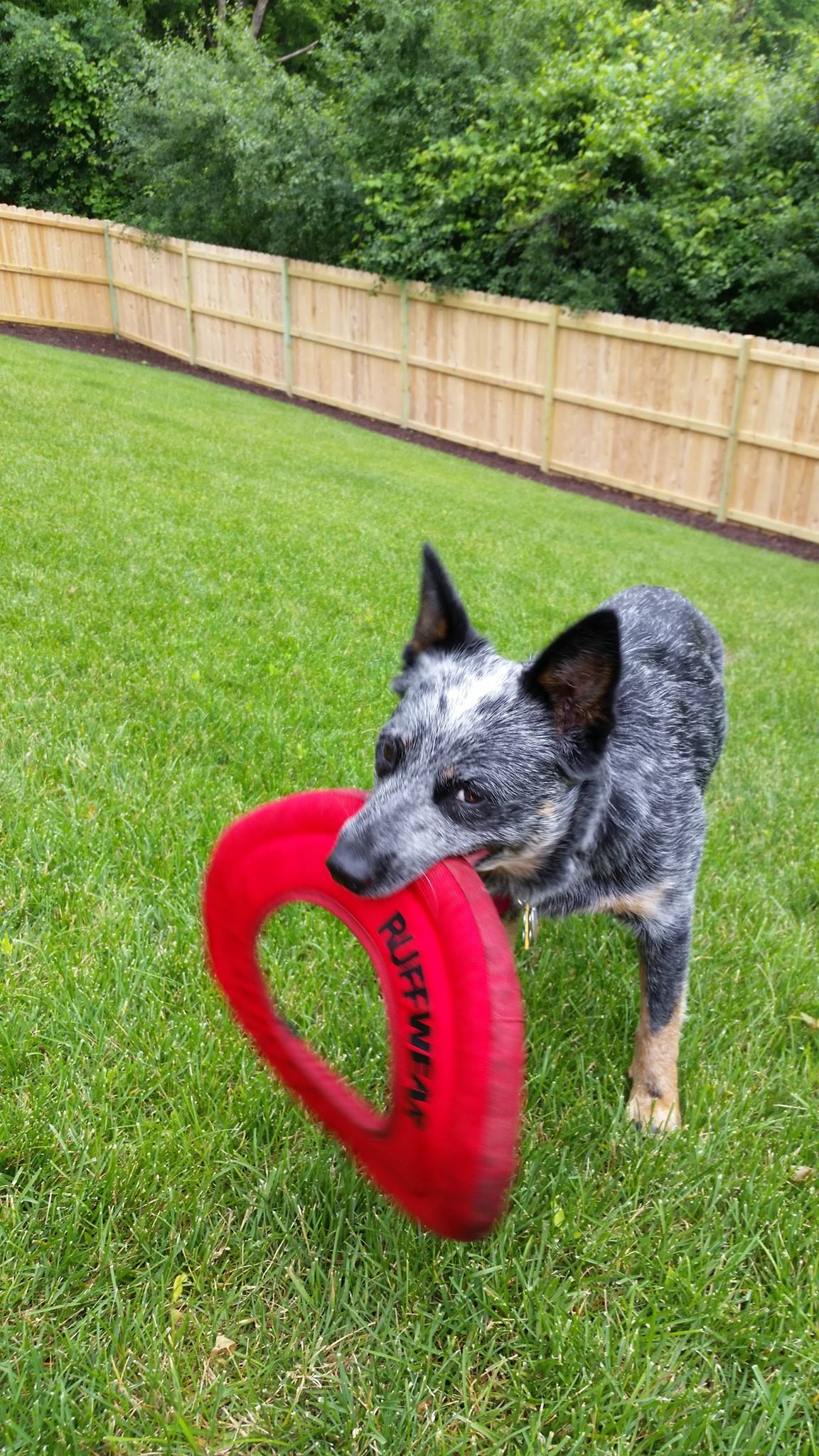 Oops!
Sunny says, "Can I get some help here?"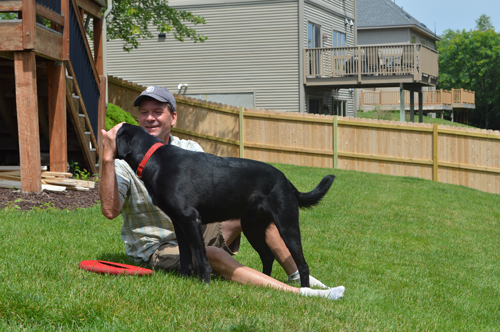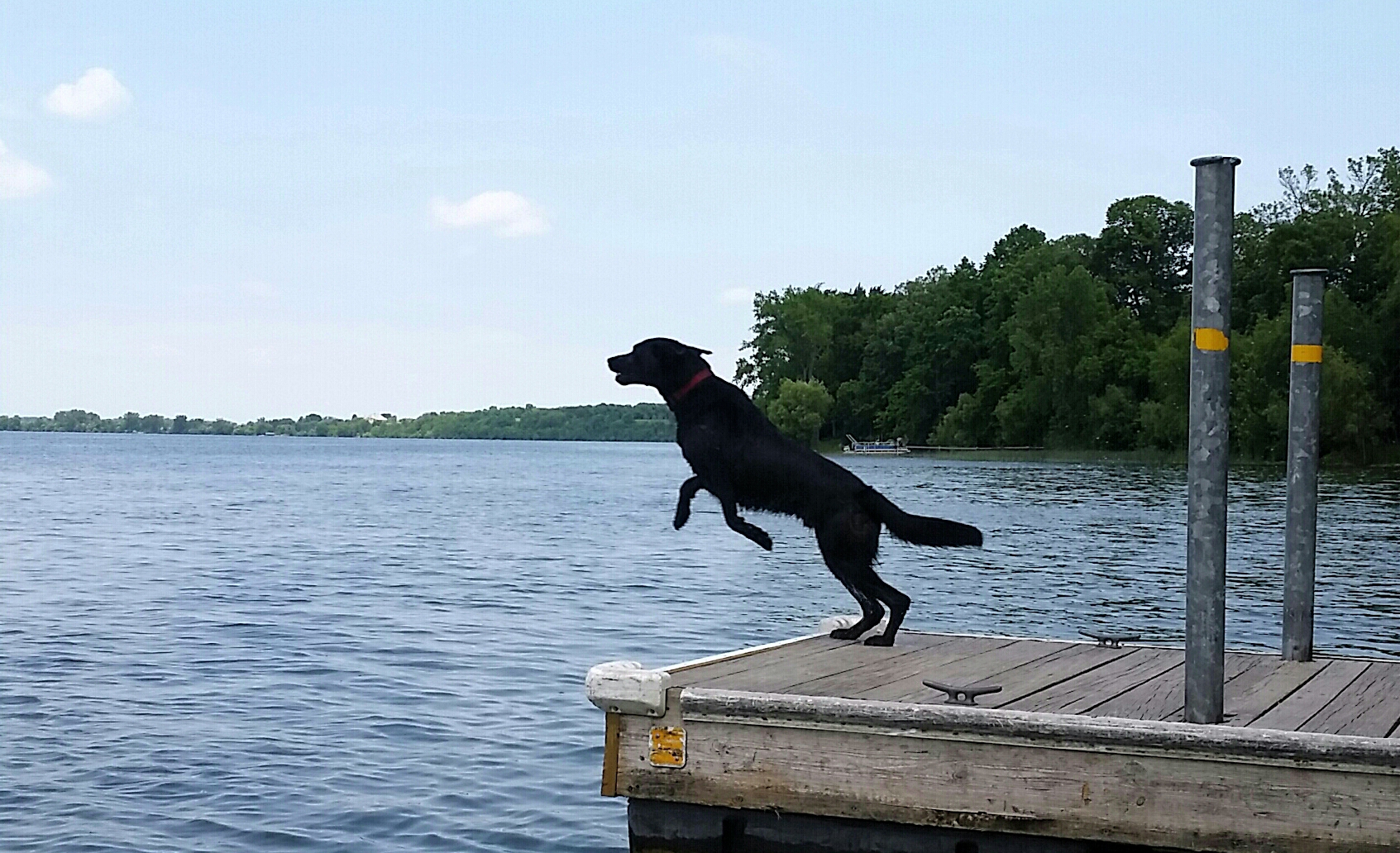 Taking a Swim
The proper way to cool off on a hot day!
Sky's The Limit - Dog Training, LLC
Never underestimate deaf dogs! Here Chris demonstrates a training session with Kiva, an Austrailian Cattle dog.
Lauren & Kiva, The Austrialian Cattle Dog
My friend Kiva, from Australian Cattle Dog Rescue Minnesota, was visiting me for a few days. She got in a some work while out for a walk with Lauren, who just adores Kiva, and plenty of training time with Sunny, Black Lab. Kiva is currently looking for her forever home.
Molly (Deaf Spaniel Mix) and Kyle
I met Molly, deaf Spaniel Mix from Corner of Kindness Rescue, and her foster dad, Kyle, for the first time today. Molly is a total sweetheart and really likes human interaction, so we used that (affection) and games of tug as reward for her while training (she was not interested in treats). Very nice intro session and hopefully I can work with Molly again in the near future.
Lauren Working with Luna and Sunny
PIPER, Black Lab
Piper, 2 yr old Black Lab, did a really nice job working through a few socialization exercises and then we moved on to some basic obedience commands (see "Basic Obedience" in Resources for more).